Where to eat and drink in Oak Park
When it comes to dining destinations in the area, Ferndale, Royal Oak, and Birmingham often…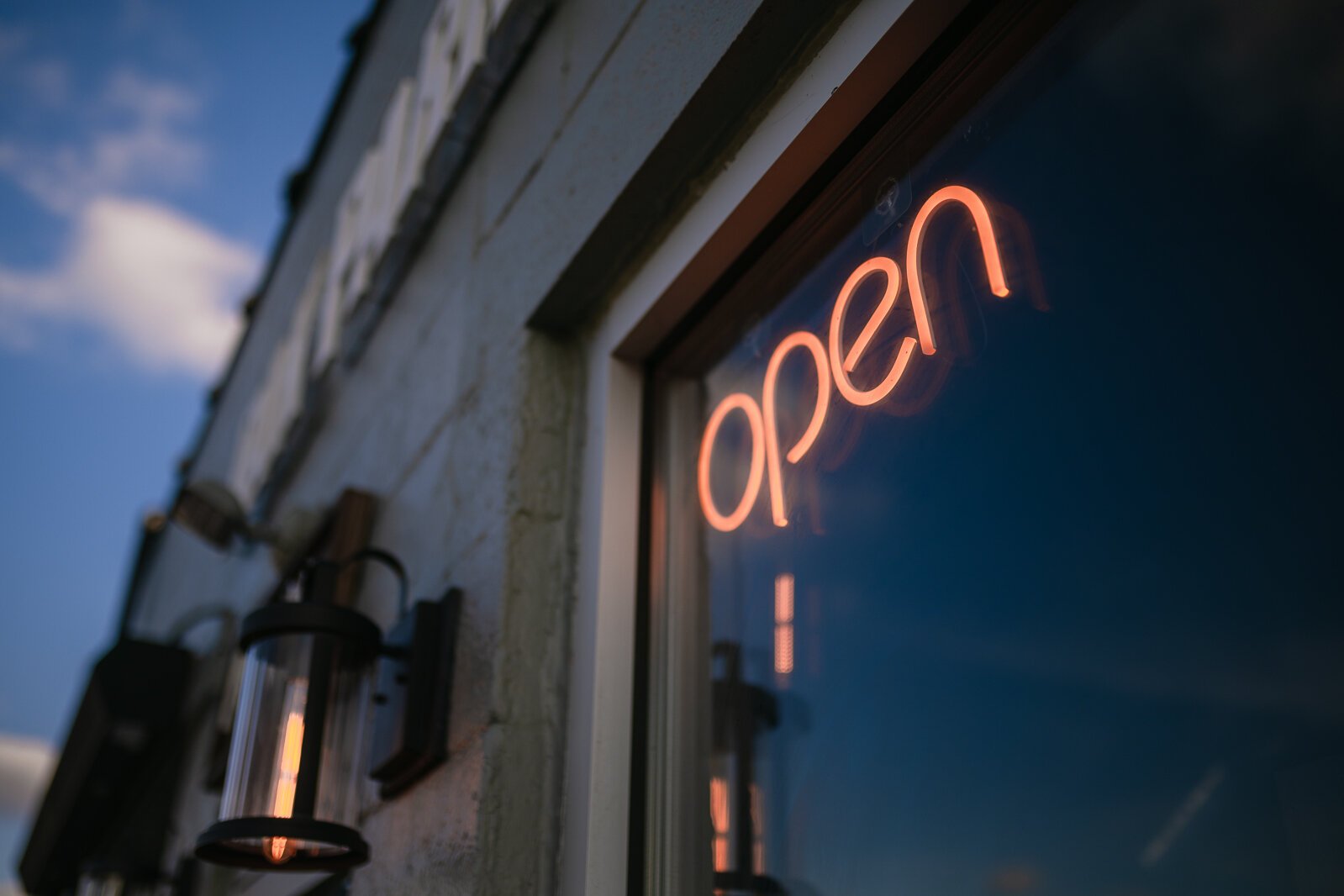 When it comes to dining destinations in the area, Ferndale, Royal Oak, and Birmingham often come to mind. Oak Park typically isn't mentioned as a dining destination along with those cities, but that looks like it's changing. Once a city with limited dining options, especially during dinner time, Oak Park is attracting a variety of new food businesses from Indian to gastropub fare as well as breweries — and the city's food and drink scene continue to grow.
In the past, most of the city's restaurants were casual, like basic diners or fast-casual places, as well as Mediterranean, Chinese, Thai, and Italian restaurants. In recent years, there have been several new restaurants moving in, such as Oak Park Social and Pink Garlic (with more planned), joining community staples like Ernie's Market.
Kimberly Marrone, the city's director of economic development and planning, says there has been a lot of interest from many businesses to open up shop in the city.
"I think for many years people had never heard of Oak Park but now we have been telling our story and making changes to our zoning and of course allowing liquor by the glass attracted a lot of new business," Marrone says.
In 2013, after several decades of being a dry city, the council approved tavern licenses, allowing beer and wine sales at restaurants. In 2015, voters approved Class C licenses, paving the way for hard liquor sales. Prior to the measure passing, only liquor stores and other businesses were allowed to sell alcohol, not restaurants.
In addition, Marrone says the city has made improvements to help attract businesses as well as rezoning to allow other uses, such as the 11 Mile Social District, which was rezoned from light industrial to mixed-use. "If we had not done that, the current breweries and restaurants would not be allowed in that zoning district," Marrone says.
The growth isn't slowing down, either. Marrone says there are a few yet-to-be-announced businesses in the pipeline awaiting site plans. The Oak Parker at 11 Mile near Coolidge is under construction with an opening slated for spring or summer.  
Lori Hassan, one of the owners of community staple Ernie's Market, is excited to see all of the new businesses. "I love new business coming in. Because the way I look at it, new business coming in is going to bring new people," Hassan says. "Oak Park is a great community and it has a lot to offer."
Here's a sampling of restaurants and breweries to check out in Oak Park.
Buena Fe
10116 W Nine Mile Rd.
mexicanrestaurantoakpark.com
Offering Mexican and Salvadorian, Buena Fe brings a wide range of dishes that feature the best of both cuisines to Oak Park. On the Mexican side of the menu are favorites like tacos, enchiladas, and burritos (the Burrito Buena Fe is a unique offering, filled with hot dog meat, onions, and bell peppers in a flour tortilla). The Salvadorian side of the menu focuses on pupusas, corn dough with your choice of fillings such as cheese, cheese and loroco (an edible flower that tastes like a mild version of broccoli), pumpkin and cheese, beans and cheese, and revueltas (cheese, beans, and pork rinds).
There's also other Salvadorian specialties such as panes rellenos (bread stuffed with chicken stew, cabbage, tomatoes, cucumber, radish, lettuce, and mayo) and sopa de gallina (hen soup with vegetables).
Josh Gierada is the head brewer at Dog and Pony Show Brewing, which opened last year in Oak Park.
Dog and Pony Show Brewing
14661 W. Eleven Mile Rd.
dogandponyshowbrewing.com
Opened in June 2021, this brewery was the first microbrewery to open its doors in the city on the 11 Mile corridor. Founded by Kyle Gierada, whose brothers help operate Dog and Pony, the brewery boasts a 7,000-square-foot combined taproom and production space designed by Florida architect Tara Wood Dozark. Her husband, Doug Dozark, is the owner of Cycle Brewing in St. Petersburg, Florida, who serves as Gierada's consulting partner.
At the time of its opening, Gierada said of locating in Oak Park: "We chose to locate in Oak Park because we were looking for an area where community and city administration were allies. We love the location, and we really felt like the city wanted to help us."
The taproom does not serve food, but a variety of food trucks pull up almost daily, plus there are several restaurants nearby to bring food in, such as Pink Garlic (more below).
Martin Naisan has worked as a chef at his uncle Eddie's restaurant for seven years.
Eddie's Gourmet
25920 Greenfield Rd. 
eddiesgourmetmi.com
Eddie's Gourmet has the look and feel of a laid-back coney island but with dishes like shrimp chardonnay, fresh Lake Superior whitefish, and steak au poivre, this is not your typical diner.
While the "Counterside Gourmet" section is impressive, the real draw is the pastas, especially Eddie's Zip Pasta with the restaurant's signature sauce, mushrooms, broccoli, and chicken breast. They also have a full selection of liquor, wine, and beer.

Ernie's Market
8500 Capital St.
erniessandwichshop.com
Technically Ernie's Market has been around since 1955 (that's the earliest the
paperwork goes back) but the building itself is over 100 years old. Lori Hassan's great grandfather built the building and it's been in the family ever since. She credits the business' longevity to its adaptability.
"We were a grocery store. And [then] the large grocery store chains came in. So [the family] had to shift the focus. And they just kept shifting the focus."
That focus is some of the most beloved sandwiches in metro Detroit. "My dad makes a great product. No doubt he came up with a great recipe," she says of the way customers can create the sandwich they want by choosing among the different meats, cheese, breads, toppings, and vegetables. The Ernie's Monster boasts seven meats (ham, turkey, salami, pepperoni, chicken, corned beef, and pastrami) for only $9.
And while Ernie's Market has found the recipe to success, that doesn't mean they are standing still. Hassan says they just installed an outdoor seating area and patio and this spring they are planning to host open mic nights to be more of a gathering space for the community. 
Oak Park Social
14691 W 11 Mile Rd.
oakparksocial.com
This new American restaurant with a neighborhood vibe and a cool industrial aesthetic opened in March of last year. The menu features elevated comfort food fare like Braised Pork Shank with reduction gravy, garlic mash potatoes, and parmesan-crusted broccoli as well as favorites like burgers, flatbreads, and pasta. 
In the summer the patio is the place to see and be seen and to sip on a cocktail or microbrew while enjoying the bustling 11 Mile corridor.
Pink Garlic Indian Cuisine
26661 Coolidge Hwy.
pinkgarlicmi.com
Opened this past fall, Pink Garlic Indian Cuisine created quite the buzz with hungry customers and long waits (it's carryout only). But it's been worth the wait for many as diners keep coming back for the pillowy naan, butter chicken, and chicken tikka biryani.
The menu is vast, with tandoori dishes, Indo-Chinese entrees like Mango Chicken, and a variety of vegetarian offerings like Saag Paneer and Aloo Gobi.
Tai Fai
8505 W. Nine Mile Rd.
taifairestaurant.com
Tai Fai Restaurant, meaning "great and fast" opened in the spring of 2013, and this small (literally, it's pretty much a carryout spot with very limited seating) but mighty spot quickly built a following for its delicious and fresh takes on sushi and popular Asian dishes.
The expansive menu features typical sushi offerings such as tuna and salmon rolls as well as signature items such as Calzone Sushi (crab meat folded in seaweed and tempura) and Tai Fai Roll (a California roll topped with baked shrimp, scallops, cucumber, onion, spicy mayo, and sweet sauce). There's also lo mein, pad Thai, udon, fried rice, and more.
All photos by Steve Koss.