Smarter: How to Avoid Ridiculous Airline Fees
Airline fees are annoying for consumers, though for airlines, they are lucrative. Last year, American…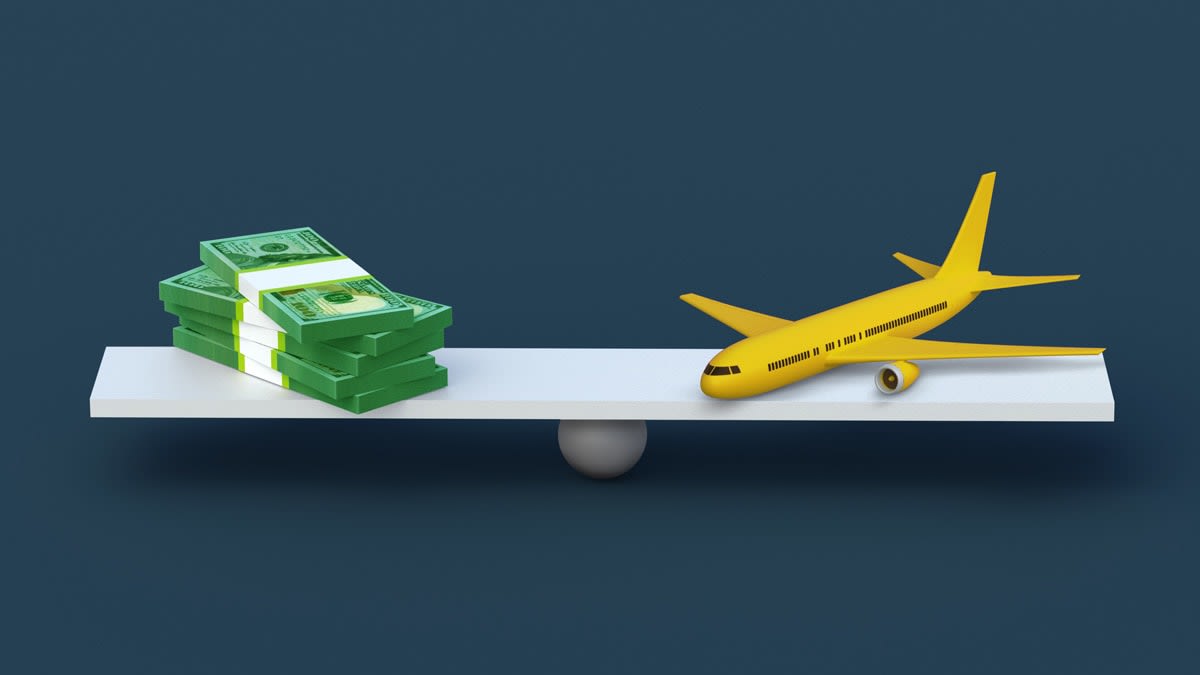 Airline fees are annoying for consumers, though for airlines, they are lucrative. Last year, American Airlines and Delta Air Lines generated $520 million and nearly $360 million, respectively, from baggage fees alone. Airlines now make most of their profits from fees rather than ticket fares, says Consumer Reports aviation adviser William J. McGee, an airline industry vet who has testified before Congress numerous times on consumer airline fees and other issues. (I emailed Airlines for America, which represents major carriers, about the industry's fees but it didn't respond.)
The fees that passengers face include baggage fees, seat selection fees, and fees charged when you change or cancel a flight. Is it possible to avoid paying them? I asked aviation and travel experts, and here's what they advised.
1. Understand your carrier and airfare class first.
If you're flying with an ultra-low-cost carrier (which I did)—an airline that is focused on minimizing operational costs, such as Spirit Airlines, Frontier Airlines, or Allegiant Air—the reality is you're going to be charged fees for many amenities and services traditionally provided in the fare, William says. By unbundling amenities previously baked into the ticket cost, ultra-low-cost carriers can offer cheaper tickets that may grow more expensive once you start paying extra fees (unless, of course, you don't care about amenities and all you need is a seat on the plane). 
Other airlines have followed suit in unbundling their services. If you purchase a ticket for basic economy, the cheapest fare class, from many airlines, you will also be charged ancillary fees. And the cheaper the fare class you're in, the more the fees you're likely to pay, says John Breyault, vice president of public policy at the nonprofit advocacy organization National Consumers League.
That's not saying that you should never fly with Spirit or buy a basic economy ticket; it's just good to ask yourself before you book the ticket if you're willing to pay extra for amenities, William says.
💙 Bonus tip: When checking flights, you can use tools like the bags filter in Google Flights or the Kayak app to see the cost of your flight plus fees for one checked bag and carry-on.
2. Fly with an airline that doesn't charge certain fees.
Your first two checked bags are free on Southwest, for instance, and you're allowed one bag and one personal item for carry-on. Southwest also doesn't charge flight change or cancellation fees.
3. Consider using an airline credit card.
Many credit cards offered by airlines come with no annual fees and offer perks such as a free checked bag, says Zach Griff, senior reporter for travel website The Points Guy. 
But make sure you scrutinize the terms before you sign up for a new credit card, and be aware that applying for a credit card can temporarily affect your credit score. If you end up not using the card much and close that account, that could also lower your score. 
4. Use the travel benefits of your credit card.
If you already have a credit card with great travel perks, take advantage of them. The American Express Platinum (which comes with a $695 annual fee) offers an annual $200 airline fee credit for one airline that you choose every year and it covers incidental fees such as checked bags. The Chase Sapphire Reserve card (which has an annual fee of $550) has a $300 travel credit per year, says travel blogger and Instagram influencer Angel Trinh. It's worth weighing the benefits of the card and the costs of its annual fees before you open up a new account.
5. If you're enrolled in a frequent flyer program, check your perks.
For those who fly often and with the same airline, frequent flyer programs from airlines often offer perks such as a free checked bag or the waiving of other fees for members who qualify.