Charging fees is becoming the norm: Travel Weekly
Jamie Biesiada A new study from Host Agency Reviews (HAR) indicates that the travel agency…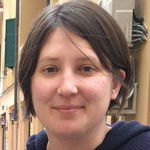 A new study from Host Agency Reviews (HAR) indicates that the travel agency community is close to seeing a majority of advisors charge fees of some kind.
HAR this month released its Hosted Travel Advisor Report 2022, based on a survey of 1,492 advisors. Most of them, 78%, said they were hosted agents (reports on independent agents and agency employees are forthcoming).
Of the hosted advisors who responded to the survey, 49% said they charge fees, up 9 percentage points from 2021's survey, in which 40% indicated they charged fees.
"Charging a professional fee is gaining momentum among travel professionals, and for a very good reason," HAR wrote in the study.
Not only are consumers more aware of the value of travel advisors because of all of the changes and restrictions to travel during the height of the pandemic, but advisors needed additional income sources when commissions dried up, HAR said. Additionally, ASTA earlier this year called charging fees a best practice and included it in its new credo.
And, aside from experience and time invested in an advisor's business, HAR said implementing a fee has the greatest impact on an advisor's income potential.
"Experienced, full-time hosted advisors who charged fees earned 36% more than full-time advisors who did not charge a fee ($38,121 versus $24,502)," HAR said.
Overall, 49% of hosted advisor respondents said they charge a fee. Twenty-one percent indicated they charge a service fee, which HAR said is usually a flat fee per transaction or segment of a trip. Another 9% said they charged a consultation fee, which pertains to the time and expertise used to plan, research or book a trip. Another 19% said they charged both.
The number of advisors charging both increased eight percentage points, from 11% to 19%, last year compared to this year.
HAR's study contains a detailed breakdown of what kind of service fees travel advisors are charging based on product.
Of those that charge consultation fees, 87% said they charge a flat fee, 14% said they charge per-person fees and 6% charge hourly fees (that total is higher than 100% because some advisors may charge more than one type of fee). For flat fees, the most common, 99% said they charge a one-time flat fee, $200 was the median flat fee and 65% charged a variable flat fee. 
The top two motivations to charge fees: "my time and expertise are worth it" (90%) and "weed out tire kickers" (57%).
The top two hesitations to charge fees: "I might not be able to attract new clients" (90%) and "I might lose current clients" (57%).
HAR's study indicates more advisors are going to start charging fees, too. Thirty-two percent of respondents who don't currently charge fees said they intended to implement them in the next year, while 32% were unsure and 36% did not plan to.
The study does not just include information on service fees. It details other topics like income levels, income by experience and niche, demographics, niche and product trends and more.