Canadian Consolidation: WestJet Acquires Sunwing
There's some consolidation coming to the Canadian airline industry, as a definitive agreement has been…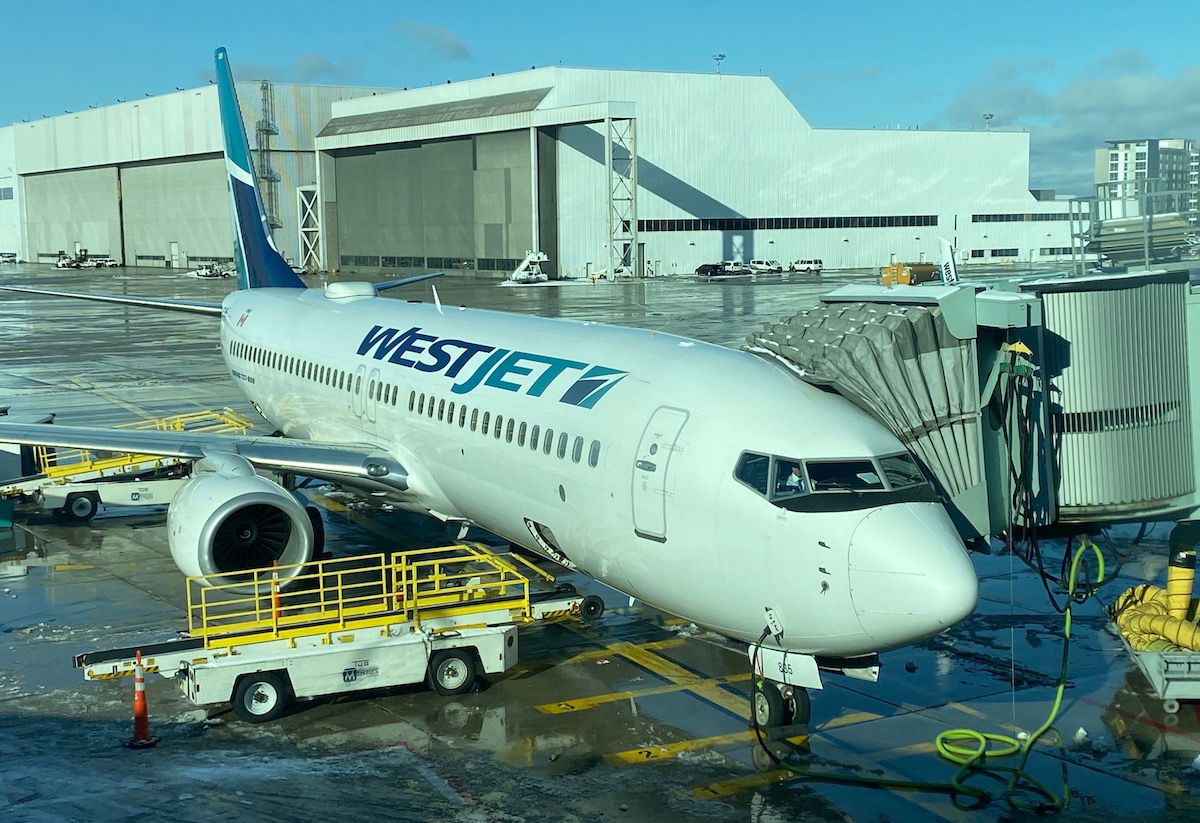 There's some consolidation coming to the Canadian airline industry, as a definitive agreement has been reached under which WestJet Group will acquire Sunwing Vacations and Sunwing Airlines.
Basics of WestJet's acquisition of Sunwing
Canada's second largest airline, WestJet, will be acquiring Canadian leisure operator Sunwing, in a deal that's expected to close in late 2022. For context on the two brands:
WestJet operates a fleet of over 100 aircraft, including Boeing 787s, Boeing 737s, De Havilland Dash 8s, and Saab 340s; the airline has become increasingly premium in recent years, and isn't a low cost carrier anymore
Sunwing is a Canadian ultra low cost carrier with a fleet of over 25 Boeing 737s, which operates primarily to warm weather leisure destinations; but the company isn't just an airline, but is also big in the package holiday space (for example, some of the all-inclusive properties that joined Marriott Autograph Collection belong to Sunwing Travel Group)
Once the deal closes, it's expected that a new tour operating business unit will be created under the WestJet Group, which will include both Sunwing Vacations and WestJet Vacations. This will be led by Sunwing CEO Stephen Hunter.
One interesting angle is that historically Sunwing has seasonally increased capacity by leasing aircraft on a short-term basis, which is costly. For example, the airline has been wet leasing TUI Boeing 737-800s. To be more efficient, WestJet will instead fly these planes seasonally within Canada, given that the airline operates in more business markets that aren't as susceptible to seasonal demand.
Here's how WestJet CEO Alexis Von Hoensbroech, describes this acquisition:
"This is an exciting moment for WestJet, Sunwing and Canada's travel industry. We are bringing together two highly complementary businesses with powerhouse brands to strengthen our successful leisure business and deliver greater value to our guests.

This combination brings together Canada's two original low-cost carriers and positions us to accelerate growth in value-oriented travel, already the fastest growing segment of the airline market. It creates new opportunities for our people, our operational partners and supports the recovery from a global pandemic that has been particularly challenging for the Canadian travel and tourism industry including local airports and businesses we work closely with."
My take on WestJet's acquisition of Sunwing
Canadian aviation is complicated — you have a large country with a small population and highly seasonal demand. That can make it tough for any airline to succeed, whether leisure or business oriented. Despite its challenges, Canadian aviation has seen a huge amount of growth and innovation in recent years, in particular among ultra low cost carriers.
My first thought when I heard about this acquisition was how in June 2019, Air Canada announced plans to acquire Air Transat. That ended up being called off in April 2021, due to issues with regulatory approval. In some ways that felt similar to this — a major Canadian airline was looking to acquire a (relatively) small leisure-oriented airline.
With that in mind, a few thoughts here:
I'm curious to see if Sunwing fully maintains its own branding, or somehow gets integrated into WestJet's brand
WestJet already has an ultra low cost carrier, Swoop, so I'm curious if Sunwing will exist alongside Swoop, or what
Sunwing has a robust vacation packages division, so it does seem like there's major upside here for WestJet to grow in that space
Bottom line
Canada's second largest airline, WestJet, will be acquiring leisure airline Sunwing. Sunwing's strength is with vacation packages, so it seems to like the two businesses are highly complementary. As this merger progresses, I'm looking forward to learning more details about how the companies will be integrated.
What do you make of WestJet acquiring Sunwing?