A travel agency uses AI to help simplify advisors' lives: Travel Weekly
A Travel Leaders franchise in Highland Park, Ill., is using artificial intelligence (AI) to give…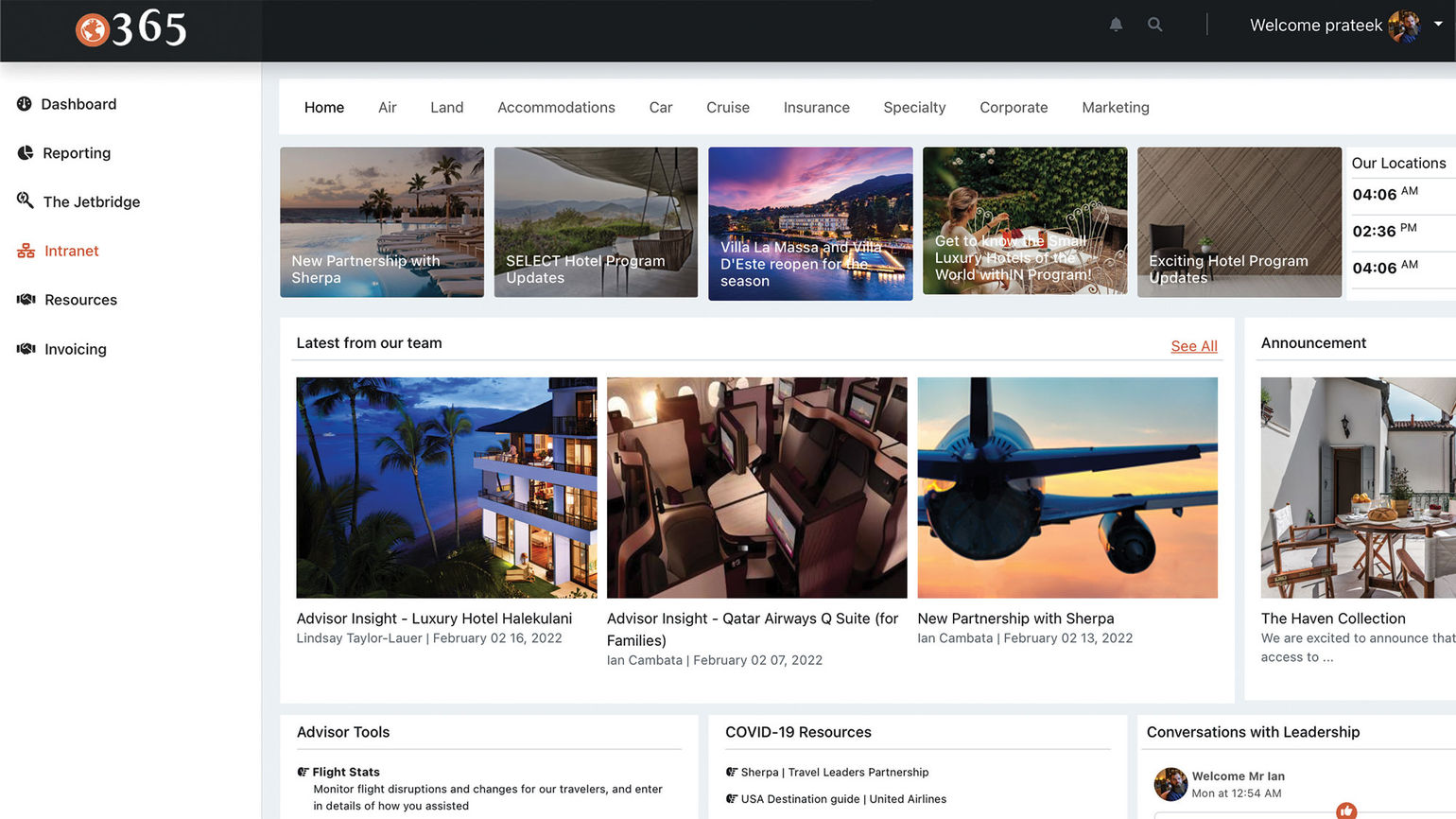 A Travel Leaders franchise in Highland Park, Ill., is using artificial intelligence (AI) to give its advisors functionality that one executive said was straight out of "my wildest dream."
Travel Leaders 365 (TL365), a host agency and TMC owned by the Cambata family, integrated the AI into its proprietary travel-planning platform, the Atlas.
In development since 2016, the platform offers a full-service booking tool, reporting, invoicing, customer relationship management capabilities, itinerary management and more.
Lindsay Taylor-Lauer, TL365's director of business development, called it a one-stop shop for advisors who would otherwise have to log into multiple platforms to get their job done and said it can save time.
"It's all in the Atlas," she said. "I'm calling it my wildest dream when I was an advisor, because you log in once and that's the beauty of it."
TL365 is home to 70 independent contractors and 120 total employees. In addition to its hosting and TMC services, it operates Greaves Travel, a TMC in Canada; Greaves Tours, a destination management company for India; travel technology company Web-Fares; and TL24, a 24/7 air service for Travel Leaders member agencies.
Taylor-Lauer joined the company a few months ago with the goal of focusing its hosting program on high-end leisure travel. She is a former IC herself, but after a career that included taking on celebrity clients, she sold her book of business. She then joined Coastline Travel Advisors in Garden Grove, Calif., and helped develop the agency's hosting program before moving to TL365.
Lindsay Taylor-Lauer
Right now, the AI that the Atlas employs is primarily used for invoicing and itinerary generation. In technical terms, Taylor-Lauer said, it is a proprietarily developed engine "based around cognitive reasoning and analysis, with a recognition and identification component." Put in layman's terms, it essentially parses and inputs data. 
AI also helps eliminate human errors, because so much is inputted automatically.
"Let's streamline what we can," Taylor-Lauer said. "Let's devote staff to what we need to, but let's use technology. Artificial intelligence is huge. Our development team has learned how to harness it so effectively, it's incredible."
In the future, TL365 intends to expand its AI engine to include decision-making capabilities and more. 
But for now, the technology's ability to generally save about 40% of advisors' time is more valuable than ever, as the job of a travel advisor has never been more complex, thanks to pandemic-related restrictions and requirements, Taylor-Lauer said.
"It's the time right now to just really reconsider everything we're doing in our industry, and why we're doing it," she said. "What I've been doing a lot of is asking the questions 'why' and 'how.'"
Norm Rose, Phocuswright's senior technology and corporate market analyst and the president of Travel Tech Consulting, has focused for years on emerging technologies and their impact on travel. He applauded TL365's use of AI in its agent-facing platform and said it hits the sweet spot of use cases for AI.
"If, at the end of the day, whatever tool they build makes a human being smarter, that's exactly where I think AI should be placed," Rose said. 
"I commend them on not looking at AI as a standalone solution that works by itself but as a tool to aid human thought and human activity, to augment that."